Aaron Bump
Business & Marketing Consultant
Growing a business is hard.
I know because I've failed at it…a few times…hard!
But after investing years, and ten's of thousands of dollars studying and being mentored by experts in marketing, copywriting, and profit increasing strategies, I've become a sought after business and marketing consultant… helping businesses double and even triple their income.
Now I want YOU to get the benefits from all I've experienced and learned in a third of the time and a tenth of the cost (or even less).
If you're ready, I'll share with you how you can end the suffocating worry and stress of trying to grow a struggling small business, and renovate it into the satisfying, income generator you need and want it to be.
With just 15 minutes and a few dollars a day.
You're not going to find a more practical, effective or affordable way to grow your business and make the income you need from it.
After working with Sarah for only 2 months we're already seeing a huge increase in sales. Up over 130%!
Tom struggled to get clients for 5 months. After starting the 15 Minutes To Success program, he was able to acquire 7 new clients in 3 weeks.
Tripled Revenue!
Josh has been implementing different strategies for the last 8 months and is now getting triple his daily income goal.
Ready To Get Started Now!
If you're ready to jump in and start growing your business each day, you can get started right now! All you have to do is choose which plan is best for you.
Here's the ways you'll improve your business:
Research, Plan & Prepare Effectively
Identify, Target, And Attract The Most Profitable Clients & Customers
Targeted Marketing 
Create Marketing That Makes The Most Of Every Single Dollar
Improved Customer Service
Develop Raving Fan Customers That Buy More, And Even Sell
For You
Systematize 
Generate And Automate Systems & Tools That Grow Your Business
Here's A Sample Of What You'll Get
Daily Materials
Each weekday unlocks another module taking you step by step through proven business growth strategies.
Video Training
Videos with more in-depth explanations and tips. When you need a little more info, there are relevant videos to help you understand and apply what you're learning.
Worksheets
Worksheets and templates that you can use to develop and apply the improvements effectively and immediately into your business and lifestyle.
Bonuses That Are Included With Different Plans:
Extra Trainings, Workshops & Content
"How To Create Amazing Ads", "Social Media Marketing Power Tools", "How To Get Cheap Or Free Print ads" …and more.
Group Talk Time
Inner Circle Group Calls to network and work through the business growth strategies together with other business owners.
Individual Consulting
One-on-One consulting time with Aaron to work personally and specifically on your business.
Wouldn't it be nice to get it all?
This program is designed to help you right where you're at. There are multiple plans that include different bonuses. You can choose the plan that best fits your needs and budget.
What Do People Say About Aaron

& This Program?
Cindy Sammetinger
Marketing Manager- Nourish
"Aaron is resourceful and a constant source of support. He has been incredibly responsive, professional, and delivers his product with excellence. He answers all of my ongoing questions and continues to help me navigate the best options for my online business. If you are looking for a solution for growing your business you are in great hands with Aaron."
Denise Davidson
Dearborn, MI
"Your course is more of a practical, how-to-do-it blueprint. Others just share ideas. With very little effort, I was able to implement some of the strategies as soon as I read them. It's just a matter of time before I get more of them installed in my business. I know it will improve my profits by at least $50,000 this year." 
Ben Hartel
Regional VP- Elite Interactive Solutions
"If you're as serious about growing your business as I am, you need to hire Aaron. It will quite possibly be the best thing you've ever done for your business. He's an expert at what he does and a proven results producer."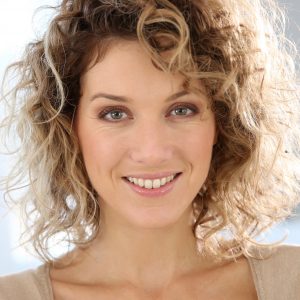 Sherry Thomason
"There are a lot of marketing courses on the market. The problem is, they all focus on prospecting or getting new clients in one form or another. When I ordered this program, I thought it would be more of the same. I was never more wrong.
While the program does deal with getting more clients (and it does that very effectively), it's much more involved than that. It forces you deep inside your business and focuses you on the real things that make your business successful and puts extra, profitable dollars in your bank account.
This program will easily add an additional $10,000 to our business in the next 60 – 90 days!"
Sarah Kelsey
Owner - Rhinestone Lipgloss
"I don't even know where to begin. From day one Aaron has consistently blown my mind with every step of the process he created to grow my jewelry company. From in-house operations to social media he has completely revamped the way we do things and the results were instantaneous and amazing-he is very highly recommended!!!"
A. David Griffin
Rowesville, SC
"Aaron has been such a vibrant resource to address areas that I had no idea were negatively impacting my business. His experience proves he's an expert in social media marketing as well as having the insights to discern what the most cost effective measures are that should be taken to maximize your profitability. If you get the chance to work with Aaron – don't sleep on it – there's a reason he's in such demand and his calendar is so tight. He's that good and people who know it…know why."
Frequently Asked Questions
What if I already know how to run a business?
This program is not about how to manage or run your business or create a business plan. Although you'll still get some help in those areas, this program focuses on improving your marketing, customer service, saving money in operations and other ways to quickly increase your revenue and create raving fan customers.
How Do I Know if It's Is Right for Me?
If you're not happy with the results of your current marketing. If you don't have much time but you still know you need to work on your business. If you can't afford marketing firms or high-end business coaches or consultants…then this is for you. If you have any doubts or questions, drop me an email and we'll figure out if it's the right fit.
Do You Only Work With Established Companies?
No, if you're an entrepreneur or starting a new business or even a side-hustle or home-based business, you can still reap the benefits of knowing how to create strategic marketing and develop a streamlined operation. 
Do You Offer Ongoing Consulting Services?
I offer one-on-one consulting time included with the Platinum plan. That also includes the private group access where you can get great tips and advice from other business owners.
What if it doesn't work?
The only way this program doesn't work is if you don't implement it. Which unfortunately does sometimes happen. But I guarantee that I'll do everything I can to help you. And you can see I put my time and money behind that below.
Would You like to see more of what you'll learn?
These are just a few things you'll learn in this
feature-packed program:
The Four Critical Causes of Business Failure and how to avoid them.

How to attract new clients now!

Marketing strategies you can do for

no cost or very little cost

that will skyrocket your client acquisition and retention rates?

Learn the Seven Emotional Appeals that stimulate people to action.

You'll know exactly what triggers your clients to do what you need them to.

Determine exactly who your ideal target client is and how to attract them.

Get a paint by the numbers approach to identifying and analyze your competition so you know exactly

how you can most effectively market against them.

(This is

one of the most valuable things any business owner can do

 but is undoubtedly the most overlooked.)

Do you know the 13 critical questions every client must answer in their minds before they buy, or return to you?

When you do, you'll be light years ahead of your competition.

You'll receive

56 different and effective methods of contacting potential clients.

You're sure to get a few good ideas that can help you attract even more good customers.

S

ample Postcards, Social Proof, Ads, Special Reports, Information Hotlines, Attention-Getters

… all these and more are covered, along with templates that can be used as-is, or tailored to any type of product or service.

If you don't know how much a client (or even a prospect) is worth to you, you can't possibly know how much you can afford to spend to acquire a new one

 or to keep existing clients happy and repurchasing from you year after year, and referring others to you.

Do you know if your ads, mailings or promotions are profitable?

Do you have a systematic method of determining that? Do you know what to change before you run it again? We'll show you an Advertising and Promotion Results Analysis Calculator that will

let you know instantly whether or not your ads, mailings or promotions are worthy of future consideration,

and what you need to change to make them work better for you.

Could you use an entire client appreciation campaign

that is guaranteed to get you positive feedback and results?

Why do some of your clients leave you?

This program has a simple tool that will help you very effectively, very inexpensively, and very non-threateningly determine

why clients leave you

to do business elsewhere. You absolutely must use this tool if you want to grow your business.

Is doing business with you a truly different and refreshing experience?

What you'll learn in this program will help you

identify your problem areas and fix or eliminate them altogether

.

There's an entire section

that includes

templates, letters, questionnaires, evaluation forms, social proof sources, Testimonial Release forms, mailers, certificates, and

a simple 4-step formula for getting referrals.
And there's a whole lot more, but I don't want to overwhelm you…
That's why it's broken down so you can do it in only 15 minutes a day!
Ready To Get All That Goodness?
Limited Time Promotion
Because of the state our nation is in dealing with the pandemic and its effect on our economy, we are offering a limited-time promotion to help as many businesses as we can.
If you use promo code: recovertogether    you will receive 50% off any of the membership plans.
Silver Plan
Get the essentials on a budget
 

Get the complete program for only $2 a day! This plan is perfect for those who are on a tight budget but still want in on all the business growth goodness.

 

Includes:

The Complete Business Growth Program:

 

– Each Day's Info w/ Worksheets

 

– Extra Videos & Tips

– Optional Add-on Workshops and courses
Gold Plan
Get Extra Bonuses (Most Popular)
This plan is for those who want all the bonus courses and training and to become a part of a networking group so you get help from others going through the program and growing their businesses just like you are.

-Includes all of the Silver Plan benefits

 

PLUS:

 

– All Bonus Courses, Guides & Training like "How to create effective Social Media Ads", "Business Growth Foundation Strategies", "Copywriting Secrets" and more)

– Membership into the Inner Circle Community

– Private Group Networking Access

– Business Workshop Group Calls 
Platinum Plan
Get It All (Only 10 Spots)
This is for the business owner who not only wants the whole program and group access but could also use expert consulting time to help implement everything.

-Includes both the Silver & the Gold plans

PLUS:

-A Personal Business Maximization Session & Action Plan ($1999 Value)

-Up to two hours of one-on-one consulting time each month ($2400 added value)
Gold & Platinum Level Spots Are Limited
DON'T MISS THIS OPPORTUNITY!
I can only offer a few people the most valuable levels so don't wait and let someone else steal your best options
My Story And Why I Want To Help
Still Not Sure? How about trying it out?
I'll give you 11 days to try it out the silver level plan for free. Simply use the promo code 'giveme11' at checkout.
My Personal Guarantee
If you go through and implement this program and don't make more than double what you paid for it, I will personally work with you until you do or give you 110% of your money back.
You can't lose!